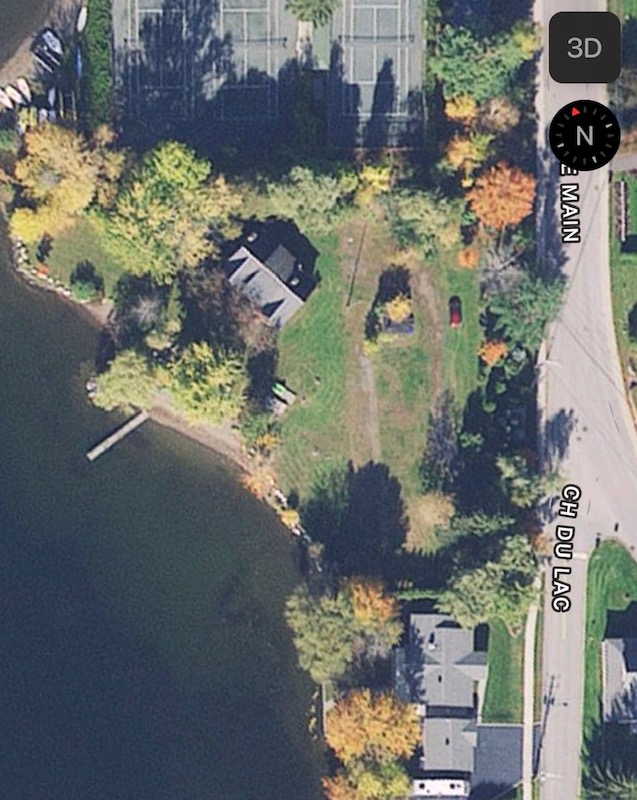 (English follows)
190 RUE MAIN, NORTH HATLEY, QC (lot # 4 090 460)
AVIS EST PAR LA PRÉSENTE DONNÉ QUE LE COMITÉ DE DÉMOLITION TIENDRA UNE ASSEMBLÉE DE CONSULTATION PUBLIQUE EN VUE D'ÉTUDIER UNE DEMANDE D'AUTORISATION DE DÉMOLITION POUR LE BÂTIMENT PRINCIPAL.
LE 24 JANVIER 2023, à 17 h 00 AU CENTRE COMMUNAUTAIRE DE NORTH HATLEY, 3127, CHEMIN CAPELTON
Au cours de cette séance, une période sera consacrée aux questions des citoyens relativement à cette demande de démolition ainsi qu'au programme préliminaire de réutilisation du sol dégagé proposé.
Toute personne voulant s'opposer à la délivrance d'un certificat d'autorisation de démolition doit, dans les 10 jours de la publication de cet avis ou, défaut, dans les 10 jours qui suivent l'affichage de l'avis sur l'immeuble concerne, faire connaître par écrit son opposition motivé au secrétaire-trésorier de la municipaité.
par courrier au 3125 Chemin Capelton, North Hatley, QC, JOB 2C0
Les documents d'information sont disponibles pour consultation au bureau de la Municipalité
_________________
190 MAIN STREET, NORTH HATLEY, QC (lot # 4 090 460)
NOTICE IS HEREBY GIVEN THAT THE DEMOLITION COMMITTEE WILL HOLD A PUBLIC CONSULTATION MEETING TO CONSIDER AN APPLICATION FOR AUTHORIZATION TO DEMOLISH THE MAIN BUILDING.
JANUARY 24, 2023, at 5:00 p.m. AT THE NORTH HATLEY COMMUNITY CENTRE, 3127 CAPELTON ROAD
During this meeting, there will be time for questions from the public regarding this demolition application and the proposed preliminary reuse program for the cleared land.
Any person wishing to object to the issuance of a certificate of authorization for demolition must, within 10 days of the publication of this notice or, failing that, within 10 days of the posting of the notice on the property concerned, make known in writing his or her reasoned objection to the Secretary-Treasurer of the municipality.
by mail to 3125 Capelton Road, North Hatley, QC, JOB 2C0
Information documents are available for consultation at the municipal office