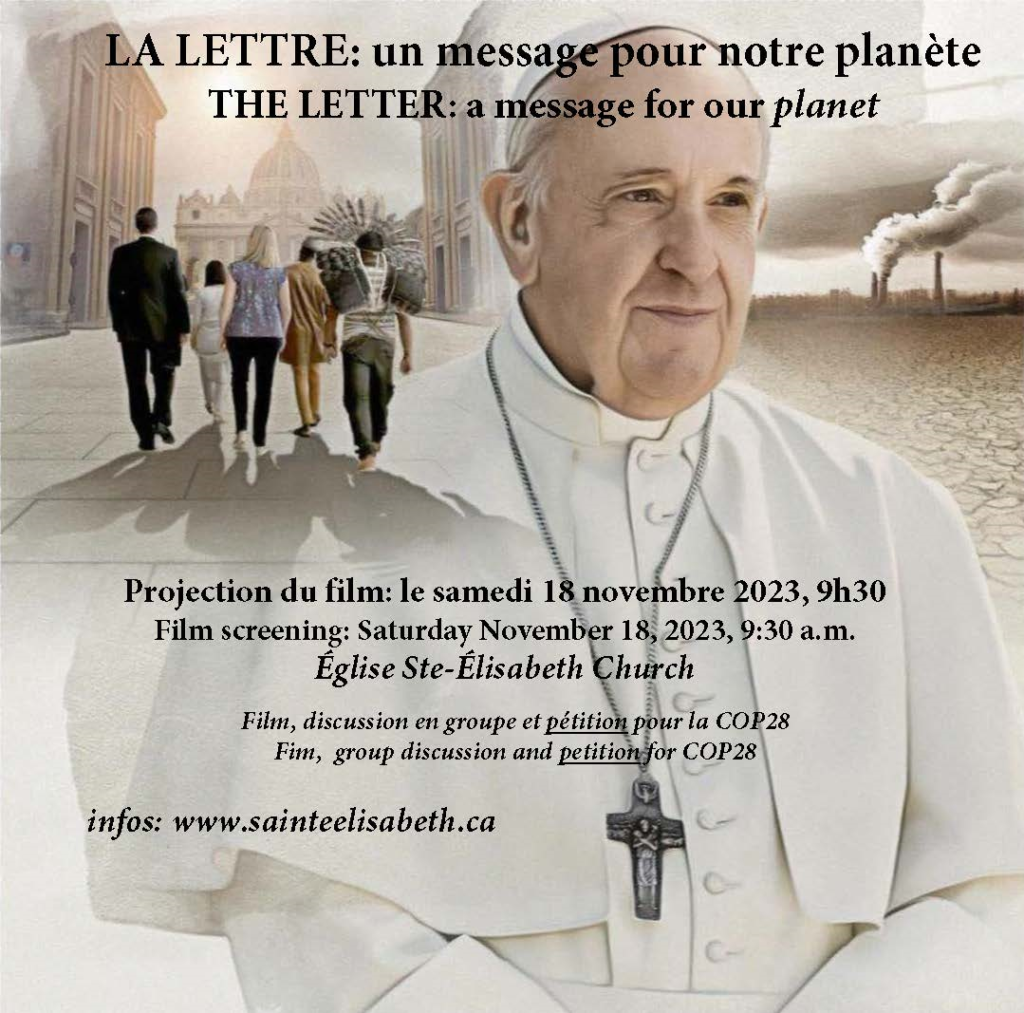 Que pouvons- nous faire face à la crise climatique ? Collectivement, l'humanité doit réduire de 80% ses émissions de carbone d'ici 2035 pour éviter un réchauffement de plus de 1.5°C.
La COP28 arrive à un moment décisif pour l'action climatique internationale. Les records de température sont battus à répétition et les impacts du changement climatique se font sentir dans des feux de forêt, des inondations, des tempêtes et des sécheresses sans précédent dans le monde entier. Le rapport de synthèse du bilan mondial des Nations Unies montre qu'il faut faire beaucoup plus pour atteindre les objectifs de l'accord de Paris, historique. La COP28 présente une occasion critique de mettre le monde sur une voie plus durable.
Venez voir ce film, version originale anglaise avec sous-titre en français, ayons une discussion de groupe et signons une pétition pour la COP28. Vous pouvez la signer en ligne dès maintenant,
What can I do alone about the climate crisis? Collectively, humanity must reduce 80% of carbon emissions by 2035 to avoid warming of more than 1.5°C.
COP28 comes at a decisive moment for international climate action. Temperature records are being repeatedly broken and climate impacts felt in unprecedented wildfires, floods, storms and droughts worldwide. The UN's globalstocktake synthesis report shows much more must be done to meet the goals of the landmark Paris Agreement. COP28 presents a critical opportunity to put the world on a more sustainable path.
Come to see this film, original version in English with French subtles, have a group discussion and sign a petition for COP28. You can sign the petition online right now.