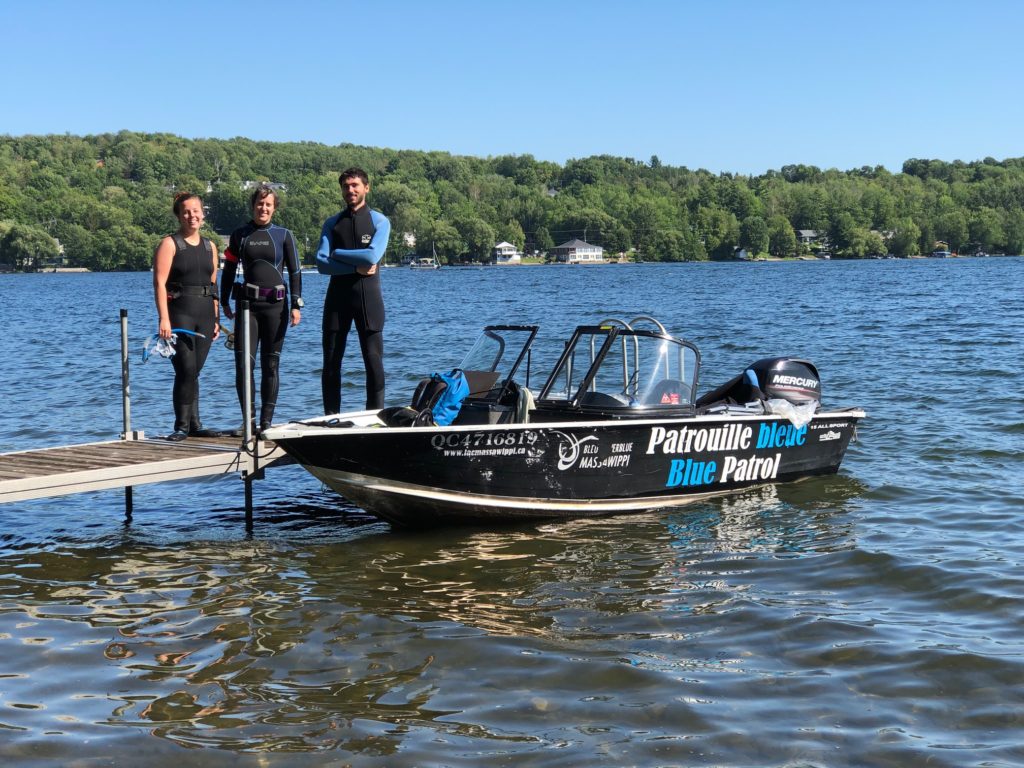 L'équipe Bleu Massawippi recherche des moules zébrées dans notre lac. Jusqu'à maintenant, il ne semble pas y en avoir, mais un lavage rigoureux des bateaux en visite est impératif.
Bleu Massawippi a besoin de notre support financier pour garder notre lac vivant!
SVP visitez le https://lacmassawippi.ca/soutenir-bleu-massawippi/ et faites un don généreux.
Merci!
**
The Blue Massawippi team researching zebra mussels. So far we seem to be free of them but rigorous washing of visiting boats is imperative.  Blue Massawippi needs our financial support to keep this lake a living lake!
Please visit https://www.lacmassawippi.ca/en/contribute/ and make a generous donation.
Thank you!